Modu beats
A downloadable game for Windows, macOS, and Linux
Modu Beats is a music-based tower defense game where your
gameplay both affects and is affected by the music.
You have to play this game with sound enabled! 🔊
Build towers lasers and thumpers against the dancing monsters and your own gun might "dance" too to wipe a few out.
3 control schemes are available: Gamepad, keyboard, or WASD & mouse.

If you want to play it directly in the browser you can go to:
https://www.newgrounds.com/portal/view/738960
We originally created it in a game jam (the theme of the jam was "waves").

Credits:
Leon Levakov: Art
Liad Geva: Art
Alon Tzarafi: Code
Dan Sivan: Code
Alon Kaplan: Music
Download
Comments
Log in with itch.io to leave a comment.
I get an error when installing :(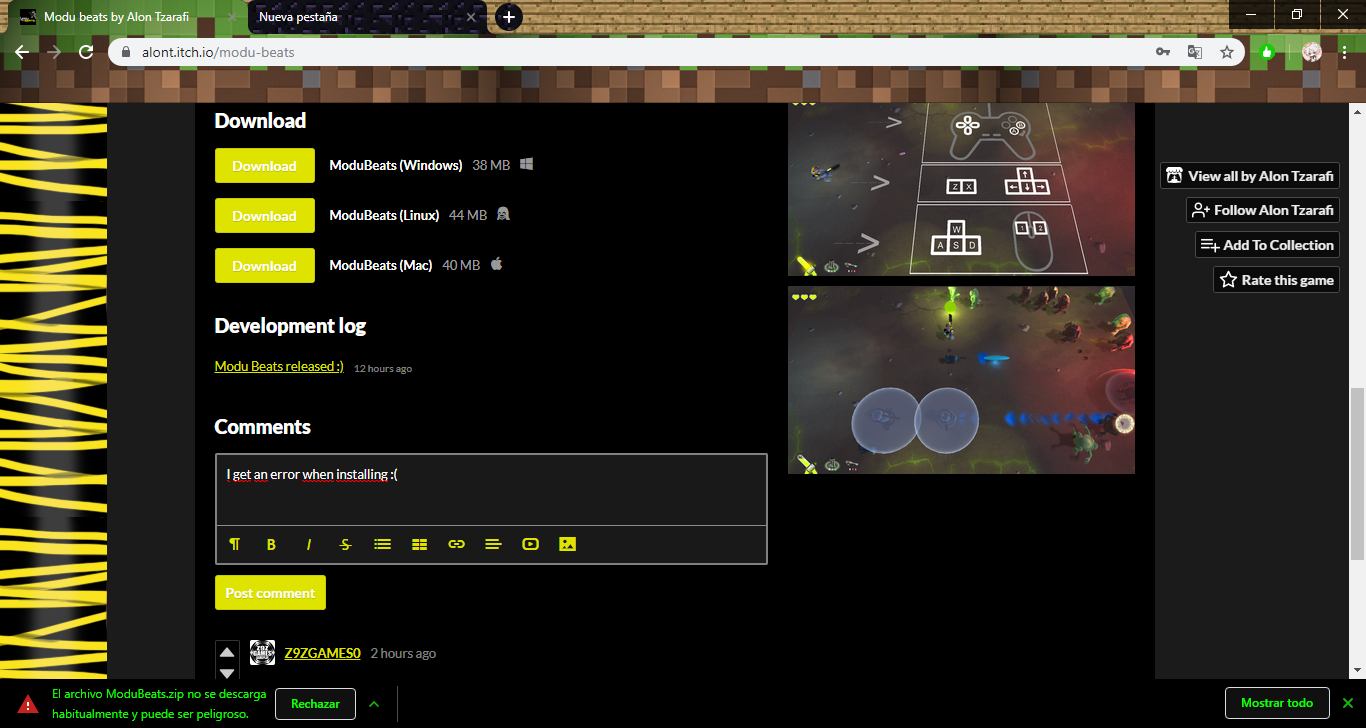 Hi PixelKun
I can't read this language so I can't help you. What does it say?
Modu Beats doesn't have an installer/installation. It's a simple zip file that you extract into a folder, and inside it is the game's executable which starts the game immediately. It's similar way to many/most games here on itch.io

I get this error: the file is not downloaded and can be dangerous
Ok so it seems like your browser has extra security against downloading and running things from the internet.
You could try to override it, but there's a second option. Now there's a version that is playable directly from the browser so you can play that without downloading anything:
https://www.newgrounds.com/portal/view/738960

As Usual Gameplay from Z9ZGAMES Channel!!
With All Thanks to the Creator of the Game!!